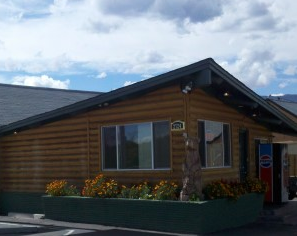 If you are between homes, in town for business, or on vacation, please stay at the Spruce Lodge. We provide clean, well-kept, newly remodeled rooms at the best value. The Spruce Lodge is conveniently located near the freeway, just minutes from downtown Colorado Springs and all area attractions.
At the Spruce Lodge you can expect friendly service with special attention to your comfort.
At the Spruce Lodge, you will be in a safe and comfortable environment and can be filled with wonder as you visit places like the United States Air Force Academy, Garden of the Gods Park, Focus on the Family, Seven Falls, the Cheyenne Mountain Zoo, Cave of the Winds, the Manitou Cliff Dwellings Preserve and Museum, Miramont Castle, Santa's Workshop/North Pole, the Pikes Peak Highway, Cripple Creek Casinos and more.